10 NOV 2013 7:16 AM - Huffington Post
Typhoon Haiyan Death Toll Tops 10,000, According To Official Estimates
One of the most powerful storms ever recorded killed at least 10,000 people in the central Philippines, a senior police official said on Sunday, with huge waves sweeping away coastal villages and devastating one of the main cities in the region.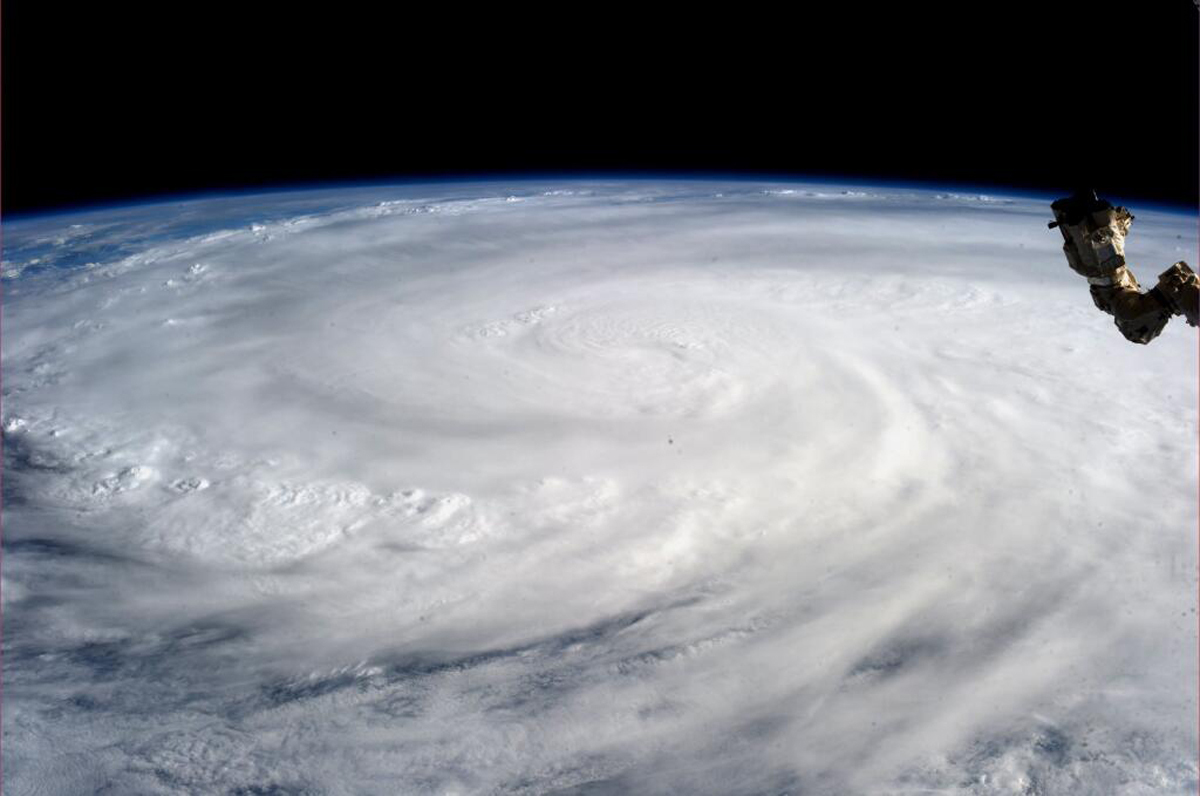 5 NOV 2013 6:27 AM - From Pres. Marlo Lopez:
TS Haiyan will gradually intensify within the next 24 to 48 hours as the system moves over the warm open waters of the Western Pacific Ocean...and could become a well-developed Typhoon on Tuesday. Advance Intensity Forecast (AIF) shows its 1-minute maximum sustained winds increasing to almost 200 km/hr on Wednesday afternoon.
6 NOV 2013 2:01 AM - From Pres. Marlo Lopez:
After all our Zone Training Meetings this morning, missionaries are instructed to buy food for at least three days, water, candles and load-up their cell phones. I've instructed those missionaries who live up in the mountain to come down
and stay with the missionaries in the city- in case there is landslide and the road become impassable. Missionaries who are leaving their house are asked to secure their belongings left behind. Those near the shoreline are also moved inland. Sisters are well secured including our couples. Starting this evening at 6- all missionaries are expected to be home and remain indoor until after the storm. No one is allowed to go outside. I've instructed missionaries that we will assist only after the storm and not during the typhoon. I've also instructed our San Carlos District to cancel their temple trip to Cebu tomorrow. I have cancelled all interviews, appointments and visits until after the storm. Every companionship will report to their district leaders on their safety. District leaders will report to zone leaders and all zone leaders will update me tonight and on a regular basis. FYI.

6 NOV 2013 10:06 AM - From Pres. Marlo Lopez:
SUPERTYPHOON UPDATE: All missionaries are instructed to stay home. We are taking all precautions to keep our missionaries safe.

HAIYAN approaching Super Typhoon (STY) status as it rapidly gained strength due to the emergence of a pinhole-sized eye a few hours ago...now poses a serious threat to Eastern Visayas and Northeastern Mindanao. The initial potential landfall area of this typhoon remains along the Samar-Leyte Area on Friday morning, November 08.

This typhoon is similar in track and strength of Super Typhoon MIKE (RUPING) which passed across the Visayas in November of 1991 and devastated much of Metro Cebu. Residents living along the eastern seaboards of the Philippines from Northern Quezon...Bicol Region...down to Northeastern Mindanao should closely monitor the approach of this potentially destructive typhoon. Plans for emergency situations and/or disaster management planning must be implemented beginning today as the storm is only 3 days away from hitting land.
7 NOV 2013 6:15 PM - From Pres. Marlo Lopez:
We are still bracing for the big hit! All missionaries are staying home. Everyone is calm and studying and planning all day. Office staff staying in the mission office for emergency landline calls only. We appreciate all your prayers!
7 NOV 2013 9:55 PM - From Pres. Marlo Lopez:
All missionaries are safe Thursday.
8 NOV 2013 8:51 AM - From Pres. Marlo Lopez:
Friday AM Update: All 234 missionaries are safe! They are well secured in their homes. Missionaries from the mountains and along shorelines were moved to safer missionary apartments since Wednesday. Members were evacuated and moved to our c
hapels. I cannot give any detailed information from other missions. We might loose power soon. I may not be able to respond to all your specific inquiries. I will keep everyone updated through my FB. Keep us in your prayers!
8 NOV 2013 12:28 PM - From Pres. Marlo Lopez:
Friday Noon Update: Most of the island has no power. I am using my cell for this update. We are still 2 hours from direct hit but the wind and rain are incredibly so strong! All zone leaders have reported to me that all 234 missionaries are safe. A few we have to move to another place because of flood and falling trees. Visibility due to rain is almost zero. Wind is still intensifying. I have submitted our noon report to our Area Presidency. We are on typhoon signal number 4 now.
8 NOV 2013 4:38 PM - From Pres. Marlo Lopez:
Typhoon Update as of 4:30 PM: we do not have electricity, cable and Internet. All 234 missionaries are safe. We are currently going through the other side of the eye wall and later on the tail of the typhoon. Rain is extremely heavy and wind is super strong! Members and non members are packed in all our chapels. They are collecting water from rain for drinking and food preparation. Our missionaries have sufficient water and food supply. Our branch presidents and bishops are also monitoring their safety. Everyone is calm and planning all night for our weekend community service. Our prayers are intense and our faith is full!
8 NOV 2013 7:19 PM - From Pres. Marlo Lopez:
WE SURVIVED THE SUPERTYPHOON! All missionaries are accounted for and everyone is safe and in high spirit. We are preparing and planning for our community service tomorrow. Missionaries are staying home tonight- there is no electricity. They return to their homes and proselyting areas tomorrow morning. As soon as internet services become available, missionaries will email their families beginning Monday. Together with our couple missionaries, we will tour the entire mission tomorrow to check up on missionaries and members. We appreciate your prayers and your faith in us! Aloha!
8 NOV 2013 8:21 PM - From Pres. Marlo Lopez:
9 NOV 2013 - From Pres. Lopez
Day after Typhoon, all missionaries are safe and doing community service.
Minimal Church damage
Caduha-an member's house next to missionaries house. (Lost complete roof)
Missionaries house (blue) was not damaged!
9 NOV 2013 4:06 PM - FROM
Pres. Marlo Lopez
Report on Missionaries and Members Visit: All missionaries are safe. We had a mission-wide community service all day Saturday. Cadiz, Sagay, Escalante and San Carlos zones are the hardest hit. They do not have electricity- electric polls are all down. It will probably take a few days to a few weeks to restore power. Phone towers are also down in these areas. Couples assigned in these zones will ma

ke regular visits to deliver water and evaluate situations. Missionaries in these zones will not be able to email families- all internet services are down. We are having Mission Presidents Specialized Training this week in groups of 3-zones beginning Tuesday until Friday. These trainings will all be held in Bacolod City and will give our missionaries the opportunity to email their families. Living conditions will become more difficult ahead of us but our missionaries are powerful and dedicated servants of the Lord. We appreciate all your prayers!
8 NOV 2013 4:50 PM - From

Bacolod Mayor Monico Puentevella
Bacolod spared (Miracle)
Bacolod Mayor Monico Puentevella said the city had been spared from greater damage that could have been caused by the storm.
He said it was "unexplainable" that Yolanda seemed to have split around Bacolod contrary to earlier forecasts, which showed that the city was on the path of the storm's full force.
"We have to be thankful for what can be described only as a miracle," Puentevella said as he pointed out that City Hall had been preparing for massive evacuations since this is the first time in recent years that Bacolod had been placed under Storm Signal No. 4.
The city government will be sponsoring mass tomorrow at the San Sebastian Cathedral as part of its thanksgiving, he added.